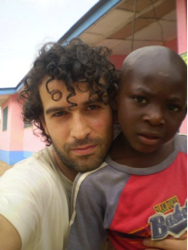 What material success does is that it provides you with the ability to concentrate on other things that really matter. And that is being able to make a difference, not only in your own life but in other people's lives.
We believe that if you do the work that you love, the work fulfills you and the rest of the things you wish for will come by itself.
We give you a great opportunity to use your skills, talents and abilities to help in any of our three fields or any initiative is welcomed. Take time off your busy schedule and help leave a mark in the life of a growing child.
If you want to be a volunteer fill out our volunteer application available here
What type of volunteer are you?
Family looking for a safe affordable and inspiring volunteer during vacation.
College students looking for a meaningful educating and exciting way to spend winter, spring or summer abroard.
Teacher looking to live and teach a group of people in the Ghanaian community.
Summer volunteer abroad on a summer trip
None of these fit you? No problem, take a look through our range of volunteer opportunities to find the program that is for you.
Volunteering as medical students

Construction volunteering projects
IT and professional training
Agricultural and aquaculture volunteering
Teach abroad volunteer


Costs
DONATION PROJECT: Any amount or items from your heart
Donation Project is what we take for particular projects which our volunteers will be working on. For example, if volunteers decide to volunteer in an orphanage home, the donation fee is given to the heads of the orphanage home for the up keep of the orphanage home.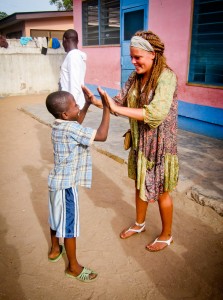 The beautiful part of this is that volunteer will have the opportunity to decide what the money or items will be used for in connection to whatever project they are working on. This is because the volunteers will make these donations themselves at the end of the volunteering project. The volunteers are to give a report on their volunteering projects which will identify particular issues that needs to be solved or attended to. The donation money or items shall be geared towards the findings from the report. Volunteers will be given up to date records on their donations and how effective it is helping in solving the problems identified.
PICK-UP: There will be no charges for picking volunteers up from the airport.
HOST COST: Host stay cost is 13 Euros a day. This includes breakfast, lunch, dinner, water, accommodation, sim card and an ID card.
We have special Host packages for a group of 5 and above.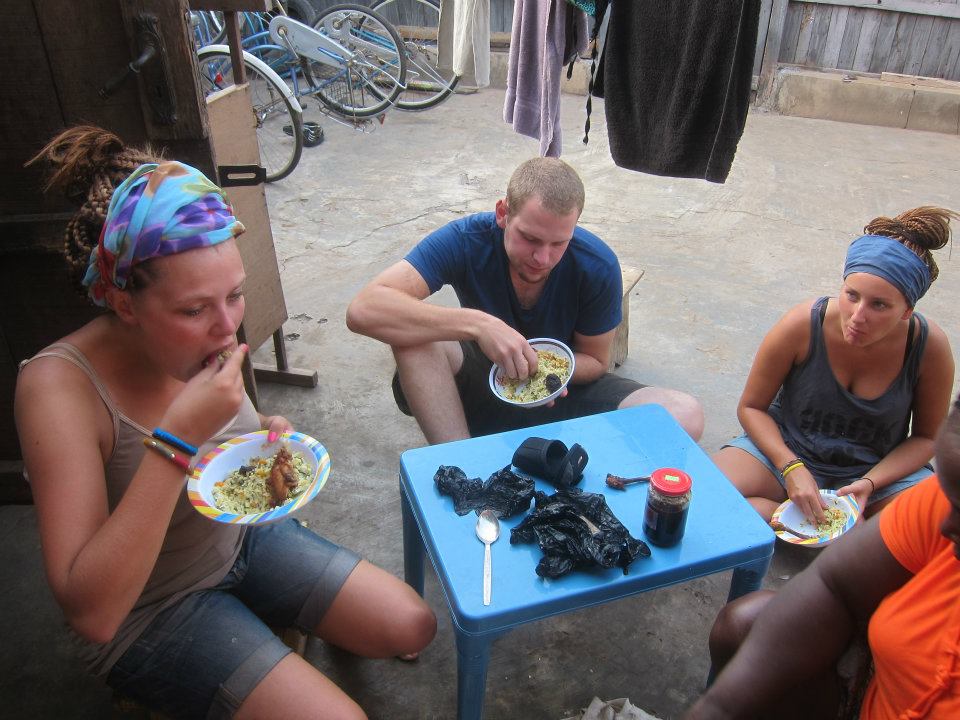 Pre-departure
Before you leave your country it is required for you to get a yellow fever shot, as well as the usual travel injections. Due to the constant wind at the beach mosquitoes are very few at the guesthouse but in the village, where you will be working, you have a greater risk of getting bitten therefore as a precaution bring anti malaria medication such as Malarone. Don't hesitate to contact us over health issues or kindly seek advice from a medical practitioner from your country.
Most airlines to Ghana allow a 46 kilo luggage limit, allowing you to bring all you need plus more. Just remember that one man's trash is another man's treasure, therefore bring spare clothes, shoes, or contact us to discuss things you can bring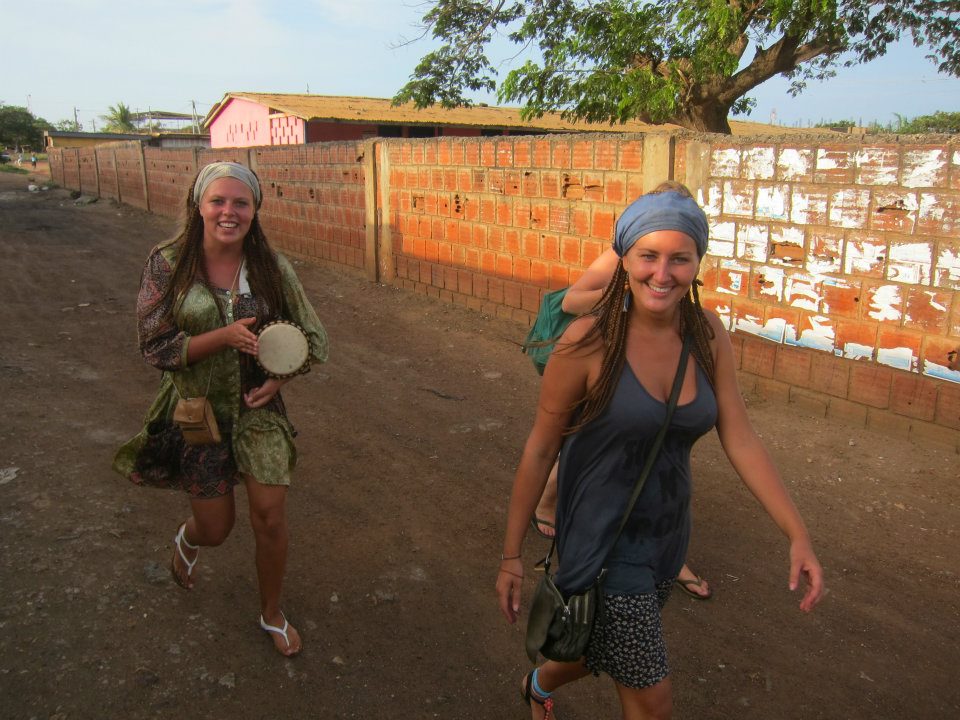 We will constantly engage you in internet conversation from the time you apply till you arrive in Ghana. We have social medias where we share ideas and become familiar with each other before you arrive. We communicate through email, facebook, Skype and watssap.
Arrival
Upon touching the grounds of Africa, our coordinators will be available to welcome you. Coordinators will be in official foundation attire for easy identification.
Coordinators shall take you to your host family which we have arranged for our volunteers.
You shall be given your orientation a day after arrival. Orientation sessions are interactive session where we get to know our volunteers more and also project to them our missions and visions. Through these sessions, we try to teach our volunteers some of the local languages to help them feel comfortable within the community.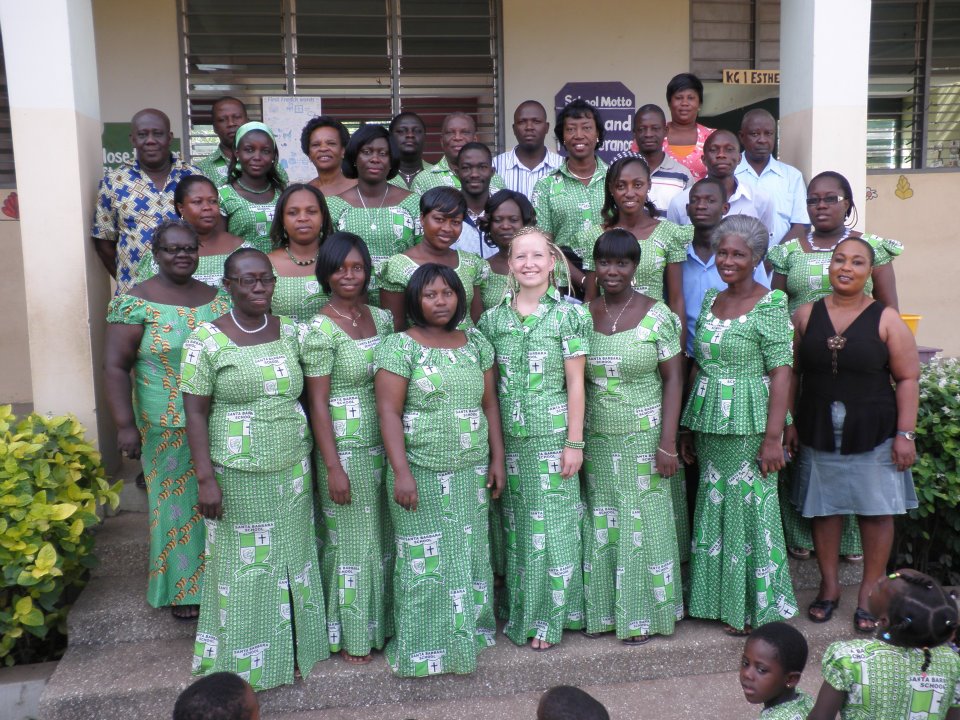 Host families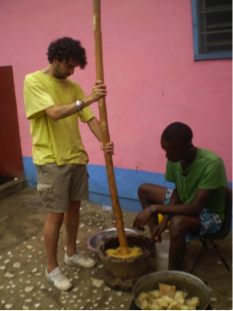 Our host families have been trained with the requisite skills and resources to ensure that volunteers enjoy their stay with the families. Our traditional ways of cooking, our culture and way of life are well understood if volunteers stay with local host families.
Our host families have been equipped with the requisite skills and they have also had experiences with hosting volunteers over the past years. Any issue with the host families can be reported to the coordinators of the foundation and it will be immediately dealt with. However, we assure you of a wonderful stay with any of our host families. (Reference upon request)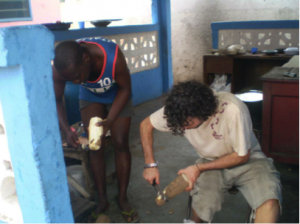 On the last day of stay at the host families we have what we call "aka me last". This is a locally created event that gives the volunteer to choose his or her favorite African dish throughout his stay and it shall be prepared for you. This will be specially prepared for our volunteers and they will enjoy it together with the host family.
Departure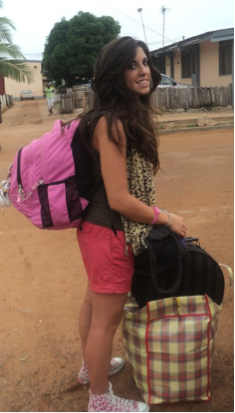 We ensure that we get the right feedback from our volunteers by letting them fill in the volunteer evaluation forms. This allows us to respond to other needs that were not attended to as well as dwell more on issues that favoured them whiles they were staying here. Again, we also get to identify critical areas within our three main core platforms in that volunteers spend more time implementing most of our projects and by so doing they serves as representatives for the foundation and they help us get to understand most of these issue that serves as challenges within these areas.
Volunteers are taken back to the airport to see them off.
Follow-up
We also take at heart the safety of our volunteers therefore we make sure we stay in touch after arrival into their home country. Follow ups are ensured to also make it a point for our volunteers to tell others about the good work they came to do down here and also serve as entry point in bringing in other volunteers.
If you want to be a volunteer fill out our volunteer application available here