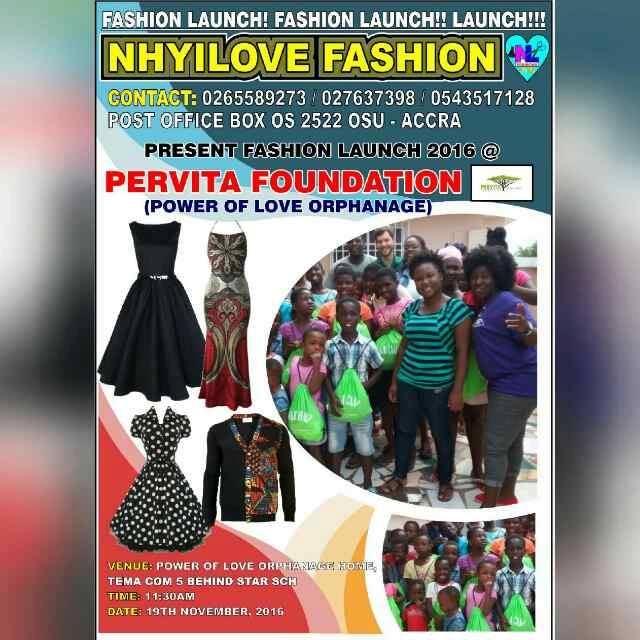 Every year, the Pervita Foundation and its loyal team take the initiative to cloth needy children in foster homes.
This year we are having a double celebration as we cloth children in foster homes and children living on the street.
We shall be having our annual foster home project with Power of Love Orphanage Home, Tema Community and then we will hit the streets of Tema on Christmas day to show love to children living on the street.
You can donate cash or pieces of materials, shoes, educative materials etc to make this event a success.
Call o57-56-14-777 or send us an email via contact@pervita.org and we will be glad to receive your donation. Like our facebook page( Pervita Foundation) for more update SPONSORS: NhyiLove Fashion, Paul Mens Clothing and Nana K Clothing