PERVITA SOCIAL HUB
Pervita Social Hub is a center that seeks to train and develop children by way of non formal education. Children will be given intensive training to help develop them holistically.
ACTIVITIES OUTLINED IN DETAILED
EARLY CHILDHOOD DEPARTMENT:
• Children between the ages of 3 months and 5 years will be cared for by PerVita Staff. Clients who wish to have this service will make payment for the services whiles proceeds goes in to support vulnerable parents who cannot afford early childhood education for their children.
Content: Learning through playing.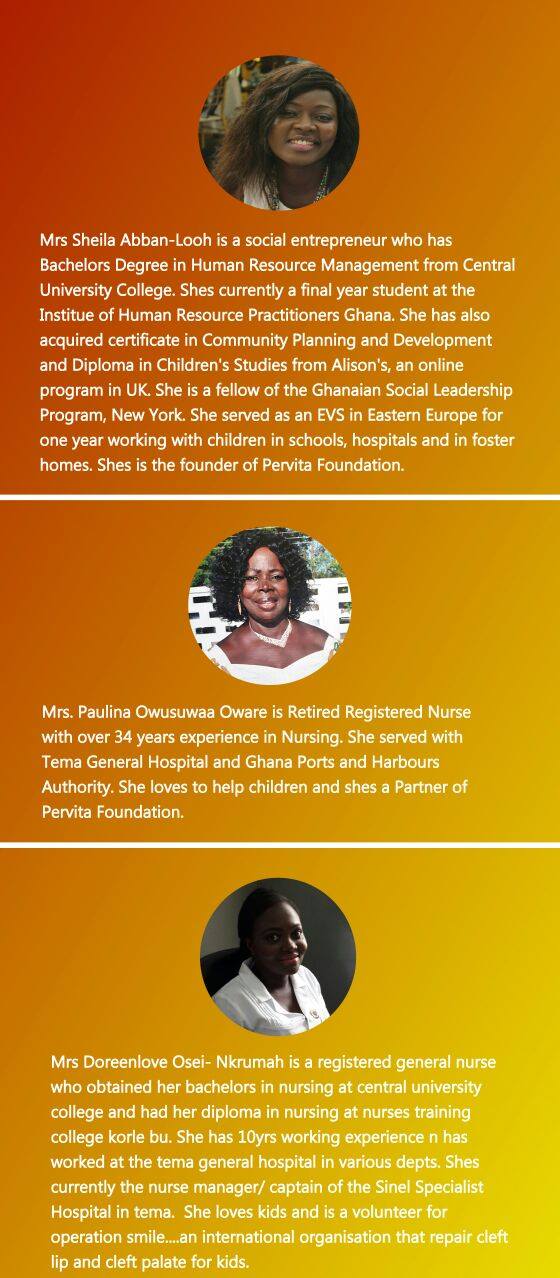 We are looking at a generation where our future leaders will be well equipped to manage their own affairs, a generation of
The center will have three main Departments
– SKILLS ACQUISITION CENTRE
– GIRLS EMPOWERMENT UNIT
– TALENT POOL