PerVita Foundation is evolving gradually and we will be taking charitable activities to the next level. We are currently building a well defined management capacity, consolidating and refining our program and finding its niche in the local, national and international development communities and contexts.
We provide an in-depth information service which is in great demand and not being met by any private, government or NGO.
The current major activities of PerVita Foundation are:
My Girl My Pride

PerVita Foundation wishes to indulge growing females in an interactive session by way of drawing nearer to them and sharing in their problems. This is event is part of our events to invest in education for girls and the less privileged.
Touring with a purpose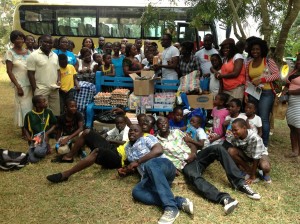 We as a group believe there are a lot of great tourist site, that people from around the world can visit while in Africa. Our research and experience tells us that most of these beautiful sites and communities have a lot of issues facing the people within that setting. Touring with a purpose is a fun trip around Africa but have the mindset of identifying such issues pertaining the people within that community and raising funds to support such issues. You can enjoy a holiday in Africa, enjoy the hospitality of the people, learn about African culture but at the end of it, you will feel like you have really helped and connected with the local comity. This is a life changing opportunity where you will feel rewarded after your holiday.
Share Your Wear
An umbrella multi-purpose event that will blow the minds of the designing industry in Ghana. Share Your Wear is an event that will bring out the creativity in the youth of Ghana with special emphasis on bringing out the beauty of the needy. The young designers will collaborate with selected orphanage homes across the country and come up with creative African designs made of African prints for the needy. It is a combination of creativity, innovation, passion and charity and we believe it will lead to further opportunities.
Let's talk
LT is an educative and interactive seminar organized by PerVita Foundation in collaboration with Richbone Initiative Foundation to get the teenagers talking.
A lot of young people, teenagers and even children get to a certain point in their life when playing with their friends isn't exciting enough and they are exposed to wild ideas, adventurous friends and unfortunate decisions which might affect them negatively on the long term.
This seminar is for talking to the teenagers, encouraging them to make a positive impact in their lives and guide them so that when they have to stand alone and make decisions they will have a better starting point for doing so. Subjects such as personal grooming, effective leadership, critical thinking, spiritual morality and raising children are some of items on the seminar which will face teenagers with the process of growing up. It is going to be an interactive session with information, education and a healthy chit-chat.
OBJECTIVES
To help improve the lives of children in the orphanages
To add our voice to eradicate street life in Ghana
To educate the children on the millenium development goals
To involve the orphans in eradicating the level of street children in Ghana
To empower the children into taking up leadership roles
To encourage the children, giving them hope for the future and also educate them on topics such as teenage pregnancy, abortions and irresponsible parenting in the future.
To test the intelligence level of the orphans in the homes.
TARGET GROUP
We are targeting ages 9-14
Voluntary Orphanage Projects